Product features of polyurethane insulation board production line:
Polyurethane insulation board production line is specialized in producing a complete set of external wall insulation integrated board assembly line equipment, including fluorocarbon paint assembly line equipment, real stone paint assembly line equipment and colorful paint assembly line equipment;External wall insulation integrated board equipment includes: automatic feeding machine, conveyor, sanding machine, dust remover, full-automatic series painting machine, paint dryer, series roller coater, series UV curing machine, heating leveling machine, automatic film covering machine and automatic blanking machine.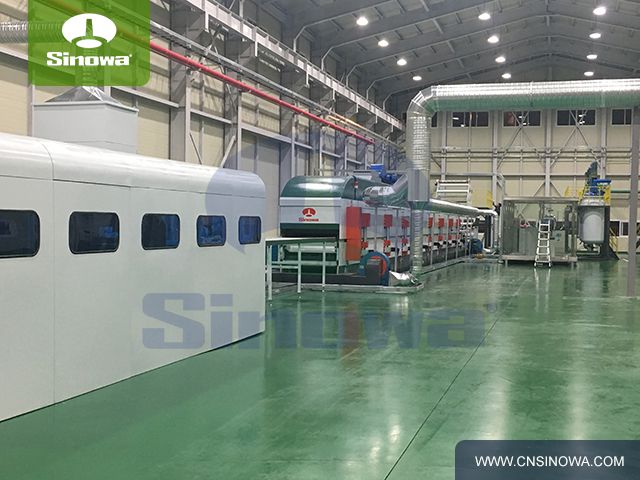 Advantages of external wall insulation integrated board equipment:
Integrated thermal insulation board is a promotion project of the science and technology development center of the Ministry of construction. It is an energy-saving technology for external thermal insulation of building walls integrating industrialized production, dry installation and construction, good resistance, low maintenance cost and integrated thermal insulation. It is in line with the development direction of building energy-saving technology. It is an advanced technology that should be actively developed in the field of external thermal insulation technology of building walls at present, It has been vigorously promoted by the Ministry of construction of the people's Republic of China. The integrated thermal insulation material has the characteristics of good energy-saving effect, high safety performance, more convenient construction and stronger durability, which fully meets the promotion requirements of the country.
Page Url: https://www.cnsinowa.com/characteristics-and-advantages-of-pu-external-wall-insulation-board-production-line.html